In a four-part blog series, we explore some practical tips for parties preparing to file a will contest or defend against one. In this second post in the series, we focus on the
scope of most will contests from a perspective of time.
Will contests often focus on three specific time periods:
What happened before the disputed document was signed?
What happened after?
And most importantly, what was happening at the moment that the document was executed? Did the testator engage in any similar or contradictory estate planning before or after executing the offending Will? Was the testator older, infirm, prone to forgetfulness, or declining in health? How was the document in question executed, and where? Was the Will prepared and executed under the guidance of an attorney or did the testator (or someone else) use some form that he or she found on the Internet? Was it the testator's idea to use a particular attorney or was the attorney brought into the picture at someone's urging?
The questions we could ask about these three time periods are near limitless. The point is that the more any attorney knows about these circumstances, the more prepared they are to provide any client with satisfactory results.
Stay tuned for more tips for Will Contests.
Read the other tips here:
Practical Tips for Will Contests – Part 1
Practical Tips for Will Contests – Part 3
---
Caldwell, Bennett, Thomas, Toraason & Mead, PLLC is a Dallas-based boutique law firm focused exclusively on Probate, Trust, & Guardianship Litigation.
Effective, tough and compassionate, our firm handles all aspects of will, estate, trust, guardianship, power of attorney and administration disputes.
We develop aggressive, creative and individually-crafted solutions with the single goal of success for our clients. We act as a cohesive team dedicated to our clients, relentless in our commitment, steadfast in our integrity, and determined to uncover the truth.
Contact us
to learn more or for more information on how we can help you.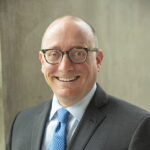 Brian has committed himself to a single area of practice since he received his law license. Even while excelling in one of the most rigorous trial advocacy programs in the country, Brian worked one-on-one with some of the state's foremost authorities on trusts, estates and fiduciary law. Brian cut his legal teeth in both Houston and Dallas, representing individuals in probate and guardianship cases where the stakes are at their highest. He understands that many people experience probate, estate or guardianship matters only once or twice in their lives, making his role as counselor all the more important. Experience, confidence, and dogged determination are critical when a client wants their story presented to the Court. Brian believes that every case has the chance for resolution, but that clients should be ready and professionally equipped to fight for their own success.