In many probate disputes, one or more parties (typically beneficiaries) seek action by the appointed representative of the estate. But conflicts within the administration of a decedent's estate might arise before the Court ever even opens the Estate. Challenging the validity of a Last Will and Testament focuses less on the actions of the executor and much more frequently on the capacity and intentions of the person making their Will.
In a four-part blog series, we explore some practical tips for parties preparing to file a will contest or defend against one. In this first post, we focus on some of the basics of a Last Will and Testament, the most common challenges to a Will and the challenge parties on both sides of the argument face in separating legal success from emotional success.
Every person in Texas is entitled to execute a Will, so long as you are at least 18 years of age, lawfully married, or serving in the US armed forces at the time that the Will is signed. The idea of the Last Will and Testament is simple and deeply rooted in not just Texas history, but the history of our nation and world. A Last Will and Testament is a formal legal document intended to become legally binding at death and intended to dispose of a person's assets by giving those assets to certain individuals or institutions after death. No single form or "magic language" is required – a Will is unique to the person that makes it, but the document must contain and demonstrate certain components and the document must be executed under certain requirements to be valid.
The majority of Wills are admitted to probate and their terms carried out without dispute or complaint. Many, however, are doomed to create litigation and legal arguments from the moment they are made. The result may be the admission of another document (executed before or after the original) or the admission of no document to probate – resulting in what is referred to as intestacy (the circumstance of dying without a valid Last Will and Testament).
In Texas, there are a variety of reasons why a Will might be disputed. Some of these legal foundations require proof that is far more difficult to come by than others. The Will offered for probate may be a forgery. It may have been executed at a time when the testator lacked the required mental capacity to make a Will. The Will might have been the product of the undue influence of another person, or the language used in the Will might be so ambiguous that the parties could reasonably apply different interpretations of the instructions.
No matter the underlying reason for a will contest, success can be measured in a couple of broad ways. Success in litigation means different things to different clients, and we should first acknowledge that there are different varieties of success. Emotional goals are not the same as legal goals, and this is a point that separates probate litigation from virtually every other kind of lawsuit because will contests are frequently very personal to the parties involved in them. In most will contests, there are close, emotional family ties that are typically the focal point of the dispute. Perhaps the testator's Will favors one child over another, or leaves everything to a second spouse while the children from the first marriage receive nothing. No matter the fact set, there should be clear emotional goals and equally clear legal goals. Is it more important to salvage some semblance of a family relationship, or to see that the aggrieved party receives a fair share of the testator's estate? When attorneys are fully advised of the client's goals and expectations on both fronts, it becomes much easier to strive toward achieving satisfaction both emotionally and legally.
At Caldwell, Bennett, Thomas, Toraason & Mead we work hard. We are determined to bring our best effort every day. While skill, talent, and knowledge are necessary for producing good results, our passion for helping our clients fuels truly excellent performance. Contact us to learn more.
Read the other tips here:
Practical Tips for Will Contests – Part 2
Practical Tips for Will Contests – Part 3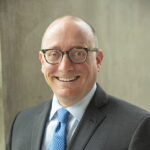 Brian has committed himself to a single area of practice since he received his law license. Even while excelling in one of the most rigorous trial advocacy programs in the country, Brian worked one-on-one with some of the state's foremost authorities on trusts, estates and fiduciary law. Brian cut his legal teeth in both Houston and Dallas, representing individuals in probate and guardianship cases where the stakes are at their highest. He understands that many people experience probate, estate or guardianship matters only once or twice in their lives, making his role as counselor all the more important. Experience, confidence, and dogged determination are critical when a client wants their story presented to the Court. Brian believes that every case has the chance for resolution, but that clients should be ready and professionally equipped to fight for their own success.