Injunctive relief is a product of the English courts of chancery; it works to fulfill the equitable maxim that "no right shall be left without a remedy." Injunctions are not intended to grant relief for past actionable wrongs or to prevent the commission of wrongs not imminently threatened. The purpose of injunctive relief is to "halt wrongful acts that are either threatened or in the course of accomplishment."
Halting wrongful acts is at the very core of probate, trust, and guardianship litigation. While the Texas Supreme Court has explained that a temporary injunction is an extraordinary remedy, which should not issue as a matter of right, it is nonetheless an underutilized remedy in many probate proceedings. While temporary injunctive relief is most often sought in connection with a temporary guardianship or temporary administration, many lawyers omit this form of relief from their applications. The irony is that, by and large, probate courts are more likely to grant temporary injunctive relief than to establish temporary guardianships or temporary administrations. More importantly, temporary injunctive relief is punishable by contempt, which means the party in contempt may be fined or jailed.
In many cases, a request for temporary injunctive relief provides the applicant with the tactical advantage of presenting his or her case to the court first. Significant evidence can be gathered quickly, without affording the other side the opportunity to engage in thorough preparation. Such evidence often changes the course of the litigation. Therefore, it is critical to know the legal requirements necessary to obtain such relief. The goal of this paper is to assist the probate lawyer in making it "easy" for the trial court to grant temporary injunctive relief. If properly drafted, an application for temporary injunctive relief can present the trial court with an opportunity to follow the path of least resistance and reduce the likelihood that something bad will happen during the pendency of the litigation. Probate courts are inclined to protect their jurisdiction by entering "do not steal" orders.
The preemptive advantage of injunctive relief can be found in being able to direct litigation from its inception. Success depends on knowing the battlefield, familiarizing yourself with the available weapons, as well as knowing how they work. When appropriately employed, injunctive relief as a first strike can also be the last strike in what might otherwise be expensive and divisive litigation that depletes the same assets you are fighting to protect.
Download the Full Publication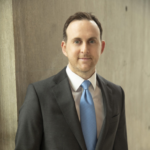 Mark R. Caldwell routinely represents executors, guardians, and beneficiaries in complex estate, trust, and guardianship litigation. He has also represented fiduciaries in all phases of estate, trust, and guardianship administration. Mark is passionate about holding those who exploit others accountable and defending those who have been wrongfully accused of doing so. Mark enjoys the investigatory aspects of estate and trust litigation, including reviewing and analyzing medical, financial, and suspicious property records and transactions. Mark is committed to developing and maintaining strong, personal relationships with his clients. He endeavors to offer smart, pragmatic and cost-effective legal advice. Mark believes that the strongest winning position is one that is simple, direct, and understandable.