According to one 2011 study, the annual financial loss by victims of elder financial abuse was estimated to be at least $2.9 billion dollars, a 12% increase from the $2.6 billion estimated in 2008.1 Financial exploitation of the elderly is perhaps one of the fastest growing problems in society today. This problem may only grow worse by the fact that, statistically, the pool of elderly victims will only increase. Between 2012 and 2050, the United States will experience considerable growth in its older population.2 According to the U.S. Census, in 2050, the population aged 65 and over is projected to be 83.7 million, almost double its estimated population of 43.1 million in 2012.3
While the sheer number of potential elder exploitation victims will increase substantially in the future, many potential victims face special challenges that only exacerbate their susceptibility to elder exploitation.
The number of Americans with Alzheimer's disease and other dementias will escalate rapidly in coming years as the baby boom generation ages. By 2050, the number of people age 65 and older with Alzheimer's disease may nearly triple, from 5 million to as many as 16 million, barring the development of medical breakthroughs to prevent, slow or stop the disease.4
The phrase "financial exploitation of the elderly" conjures up thoughts of dilapidated and disreputable nursing homes, elaborate reverse mortgage scams, telemarketing fraud, or phony "You've already won ____" sweepstakes perpetrated by strangers; the unfortunate reality is that many elderly people are exploited at the hands of those that they trust the most – their family and/or their caregivers. Exploitation or abuse by family members and/or caregivers in a domestic setting can be the most difficult to detect and quite frankly, the most difficult to accept. The difficultly in detection is due, in large part, to the fact that it comes in such subtle forms. For example, family members or caregivers may skim unattended cash, use credit cards to make innocuous purchases for gas and food, take blank checks out of checkbooks, and/or steal jewelry, electronics, and personal information. Once their conduct is discovered, these perpetrators offer the most convenient justifications for their behavior, such as, "They wanted me to have it" or "I deserve something for having to do everything for them."
Other signs of elder exploitation can be more conspicuous and can include: (1) Sudden changes in bank accounts or banking practice; (2) Unexplained withdrawals of significant sums of money by a person accompanying the victim; (3) Adding additional names on a bank signature card; (4) Unapproved withdrawal of funds using an ATM card; (5) Sudden changes in a will or other financial documents, sometimes ambiguously described as "asset protection"; (6) Unexplained missing funds or valuables; (7) Providing substandard care; (8) Having a significant amount of unpaid bills despite having enough money; (9) Forged signature for financial transactions or for the titles to property; (10) Sudden appearance of previously uninvolved relatives claiming their rights to a person's affairs and possessions; (11) Unexplained sudden transfer of assets; and/or (12) Providing unnecessary services.5
Fortunately, an attorney has numerous weapons at his or her disposal to fight elder exploitation and to seek remedies for the exploited individual. The battle to protect the elderly can, and often does, occur along many fronts. In many cases, the battle spills into more than one theater at a time. This article highlights the key statutes and procedures used to fight elder exploitation in Texas. The statutes and procedures are organized and discussed in the context of the three main environments in which elder exploitation most commonly appears: (1) the criminal arena; (2) the administrative arena, i.e. Adult Protective Services; and (3) the guardianship arena.
The role of the Elder Financial Safety Center in educating the public and providing the tools and resources necessary to prevent, protect and prosecute elder exploitation is also discussed. Finally, this article discusses the boundaries of an attorney's ethical obligation to report elder exploitation to criminal authorities while litigating contested civil proceedings.
Download the Full Publication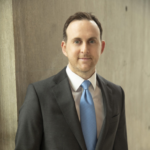 Mark R. Caldwell routinely represents executors, guardians, and beneficiaries in complex estate, trust, and guardianship litigation. He has also represented fiduciaries in all phases of estate, trust, and guardianship administration. Mark is passionate about holding those who exploit others accountable and defending those who have been wrongfully accused of doing so. Mark enjoys the investigatory aspects of estate and trust litigation, including reviewing and analyzing medical, financial, and suspicious property records and transactions. Mark is committed to developing and maintaining strong, personal relationships with his clients. He endeavors to offer smart, pragmatic and cost-effective legal advice. Mark believes that the strongest winning position is one that is simple, direct, and understandable.